Laser Technology, Inc.'s products have evolved dramatically over the years to provide customers with cost effective, state-of-the-art NDT solutions, services and technical support. This commitment and our customer dedication have earned us the respect as the leader for laser shearography NDT for the Aerospace, Space, Marine, and Defense industries.
BENCHTOP, TRIPOD, GANTRY OR ROBOT MOUNTED SHEAROGRAPHY INSTRUMENTS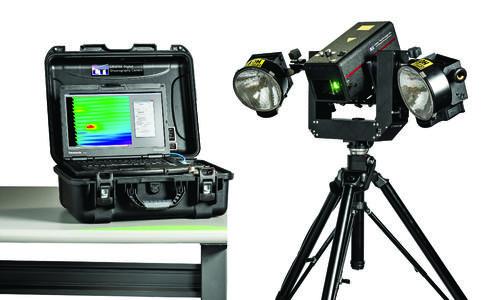 Portability Meets Power and Versatility Designed for fast and accurate nondestructive inspection of structures, components and repairs.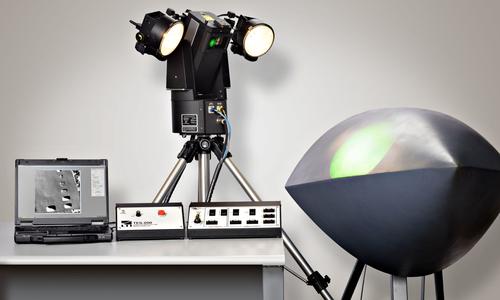 All stress mode operation with programmable pan/tilt scanning and a powerful zoom lens.
Fully Remote Controlled For Stand Alone Or Gantry Scanners
PORTABLE, VACUUM ATTACHED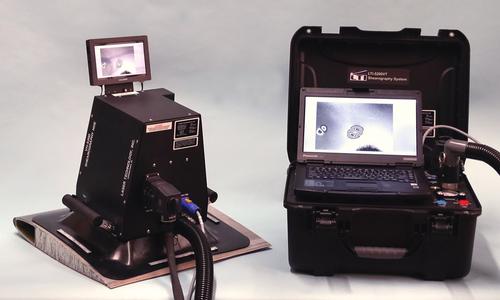 Compact, portable vacuum shearography system designed for large area inspection of aerospace, marine and rail composite and cored sandwich structures and components.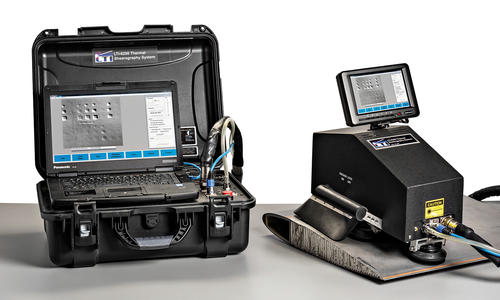 Vacuum attached compact, portable thermal shearography system designed for the nondestructive inspection of aerospace composite repairs, structures and components.
Our line of portable, vacuum attach shearography cameras are perfect for small spot inspections and large area inspection of composite boats, aircraft, helicopter blades and large cored structures.
VACUUM SHEAROGRAPHY CHAMBERS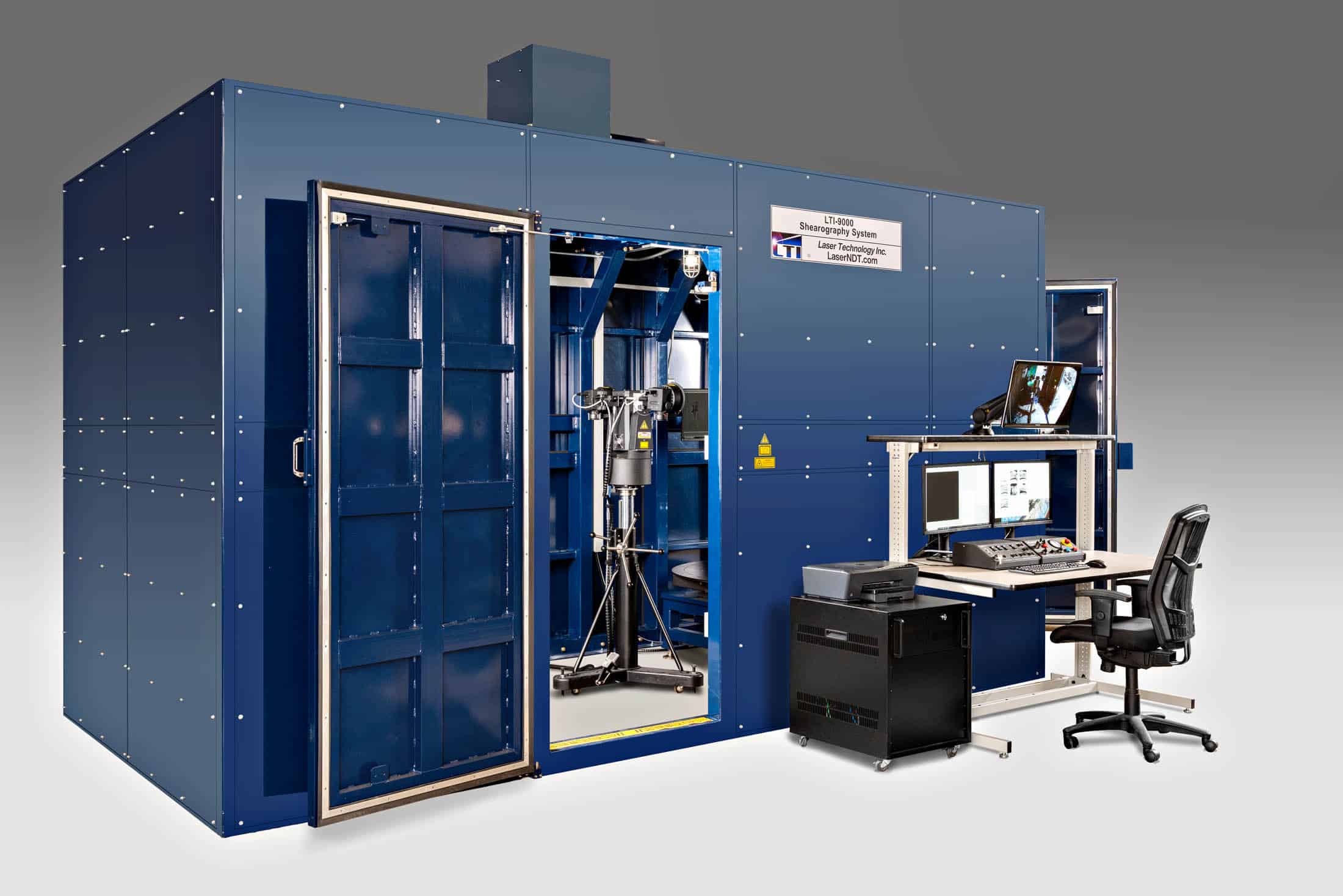 Vacuum Shearography System that includes the 5100 Shear Camera, Gantry, Part Fixture and Vacuum Test Chamber.
Shearography inside our purpose-built chambers provides exception throughput and disbond sensitivity for cored composite and metal structures such as helicopter blades, as well as bonded cork and elastomers.
Our 9000 Series Systems are single or dual channel with custom scan gantries or robots.
Sizes are in four ft. increments up to 20x20x40 ft. and are installed as turn-key systems.
An aluminum honeycomb aircraft control surface Inspected with LTI-9000 in less than five minutes.

ROCKET ENGINE INSPECTION SYSTEMS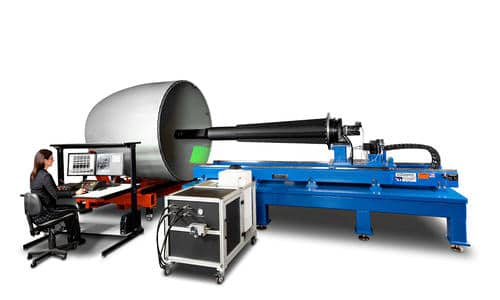 Production inspection of regenerative cooled thrust chambers, nozzle and assemblies
Liquid propellent rocket engines using regenerative cooling require inspection and validation of metallic bonds forming the coolant channels. The RTX-9500 inspects critical complex shaped nozzles and thrust chambers automatically.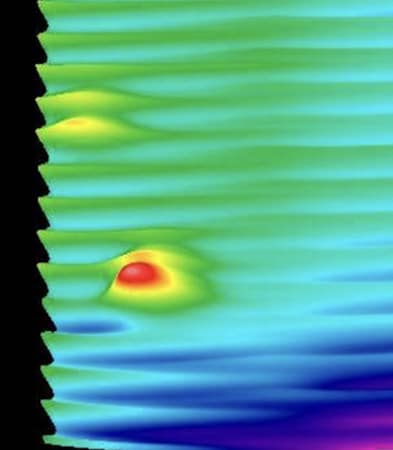 Shearography image showing coolant channels and two disbonds in a rocket engine thrust chamber hot-wall.
Ultrasonic Holography Systems provide excellent disbond detection in metal bond components for turbine aircraft engines, medical devices and microelectronic packaging.
CUSTOM SHEAROGRAPHY SYSTEMS
We also build custom systems for your specific application.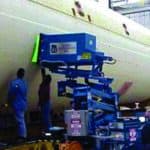 Our years of Shearography experience can help you with feasibility, training and other NDT applications.