Ultrasonic Holography is a powerful NDT method for production inspection of metal bonded parts for turbine aircraft engines and medical implant devices.
Programmable for easy operator setup and use.
Optimizes inspection time. Save and recall multiple part test setups.
Powerful Image Processing
Mega Pixel Camera w/Laser Zoom
Full Automatic Production Testing
Mega Pixel Camera w/Laser Zoom
Test Modes: Manual, Automatic & R&D
Adjustable Fixture to fit all
abradable shrouds, felt metal rings
and seals also ring sections
Zero Maintenance, 15,000 hr.
Solid-State 150mw Laser
Easy part set-up
Image analysis tools
Windows Operation
LAN and Bar-Code optional
Honeycomb Seal NDI Capability
RTM Composites NDI Capability
Designed and built in the USA
Felt Metal Abradable Rings
Honeycomb Seal Rings
Plasma Sprayed Abradable Seals
Abradable Shroud Rings & Seals
RTM Composites
Vane Clusters
Meets Industry Standards i.e.:
The DH-8000 meets Pratt & Whitney Aircraft Specification BTM-11 Holography.
As an example, has inspected both F100 and JT9-D engine components and F117 RTM compressor stators.
Disbonds appear dark in these Ultrasonic Holography results on a orthopedic Implant devices.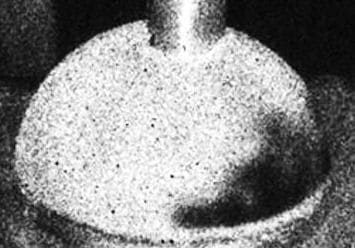 Shearography detects: Delaminations, Disbonds, Impact damage, Repair defects, Porosity, Cracks ,Fiber waves or wrinkles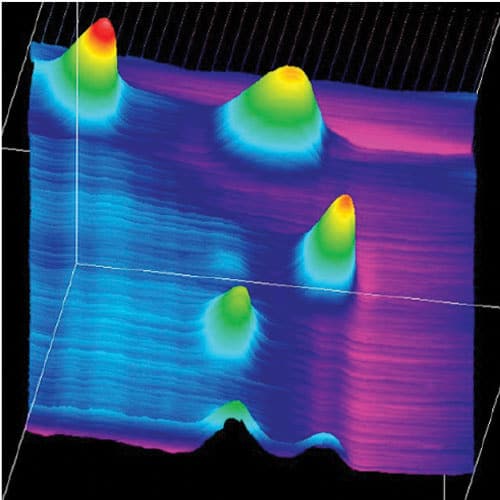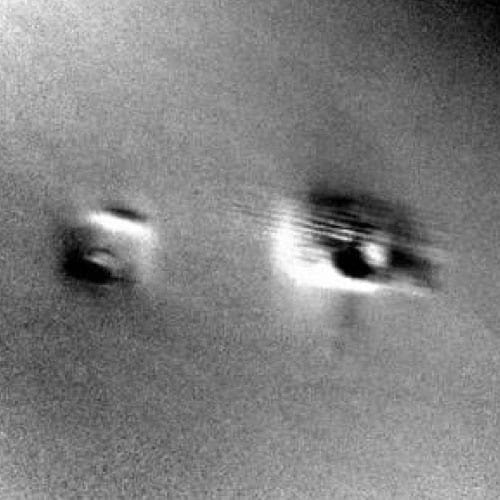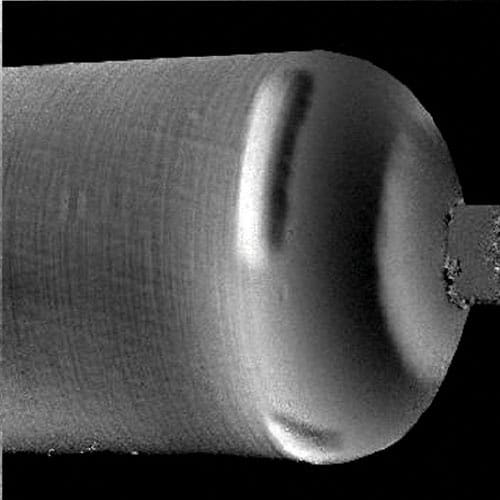 OUR FULL LINE OF SHEAROGRAPHY NDT SYSTEMS
Shearography can be applied to many applications, if we don't have a system that works for you, we can custom build one that will.